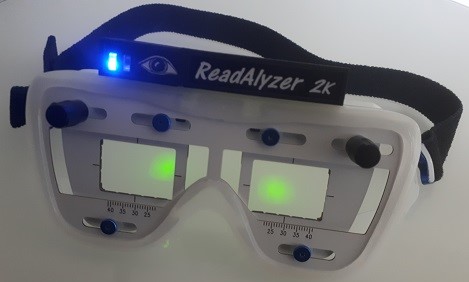 If you register on this website, you can download our software. We only allow our customers to do that. To be able to verify that you are a customer, we need to store your name, email address, device, serial number, organization and country. If you don't accept that, we will not provide downloads.
We also store if you allowed us to send emails about products and updates. You can change the setting in Your Profile in the User Menu.
We also store date, IP address and browser data when you consented to our privacy policy because it is required by GDPR regulations.
Our website is based on a standard system that also stores the date for your registration, date for last visit, date for last reset of password, number of times your password is reset and your actions. This information helps us to discover abuse of our website.
If you want us to delete or request data we have stored about you, you can do that by selecting "Create Privacy Request" in the User Menu.
COVID-19 Information!
Please do not send any repairs or anything else without first contacting us. We only accept infection-proof deliveries that are delivered directly to us after the carrier has contacted us. This means that we will not pick up anything delivered to agents.
---
ReadAlyzer 2K - our new advanced Eye Movement Recorder with automatic Reading Analysis

We are specialized in Eye Movement Recording equipment with Reading Analysis that is easy and safe to use. With our
ReadAlyzer2K system, you can easily and objectively measure reading skills. The system is particularly suitable for mobile use with laptop computers. The system uses infrared light for measurements and is designed to be safe under any condition.
Wireless connection direct to computer - Bluetooth
Everything is in the goggles - no box or cables
High speed measurement - up to 2000 Hz - 2K
Vertical and/or horizontal eye movement measurements
Interpupillary distance adjustment light
Safe and easy to use and comfortable to wear
3-axis head movement measurement
Goggle material is TPE, a new material without softener that is in itself elastic.
No exposed electronics
System works with Windows 7, Windows 8 and Windows 10.

During a test, the subject reads a text from the booklet, which are available in several languages.You can also add your own texts to the system.
Available text booklet languages:
Afrikaans, American English, Chinese, Danish, Dutch, French (not so many texts), German, Italian, Mexican Spanish, Norwegian, RSA English, Portuguese, Swedish.
Languages in progress:
Arabic, Hebrew.

Prices:
The ReadAlyzer2K is delivered in a plastic suitcase including one text booklet, one rechargeable battery pack and an USB A to C adapter for charging. There is space in the suitcase for one extra text booklet and one extra battery pack.
Complete system with English software: SEK 56.900.
Extra text booklet: SEK 1.425.

We are now taking orders. You can send an email to This email address is being protected from spambots. You need JavaScript enabled to view it.
Please state name, address and which language(s) you want. If you are located inside the EU, also state your valid VAT registration number to avoid Swedish VAT (25%).
We apologize for any production delays, but we will not compromise the quality of our product.
Product sheet in pdf format:
ReadAlyzer2K product sheet

Our previous Visagraph, Visagraph USB and ReadAlyzer systems are not manufactured any more.
We are now GDPR compliant. Because of GDPR, all previous customer accounts has been deleted. You can now create a new account to get software downloads.
Repairs should be sent to:
Compevo AB
Batterigatan 17
SE-58750 LINKÖPING
SWEDEN
Please contact us first be email.
This site uses non-personal session cookies. You can select in your browser if you don't accept that.
If you continue to use the website, you accept our use of cookies.